Greenberg & Greenberg Helps Couple Adopt Infant Son After Adoption Agency Delays
---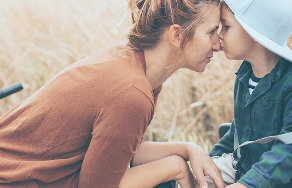 Greenberg & Greenberg is known as the most trusted adoption law firm in New York due to our genuine compassion and connections we make with our clients, as well as our extensive practice experience. We are proud to be able to say our skills have once again secured a fantastic outcome for one of our clients.
Attorney James Greenberg – who also goes by Jaime – advocated for a married couple that had previously struggled with completing an adoption through other channels. The couple had been married for 15 years but could not fulfill their dreams of being parents due to medical issues and infertility.
According to their statements, the couple had tried to use an adoption agency for four years without much success. At one point, after a few years of waiting, the agency said they would be able to adopt a child, but the opportunity was soon withdrawn due to clerical errors. When they were at last matched with their adoptive son, they knew they could not rely on the agency to finish the procedures and they came to our law firm for guidance.
Jamie made certain to keep the couple up-to-speed and in-the-loop at all times of the adoption process. They had already felt abandoned and ignored by the adoption agency, so it was crucial they knew the same would never happen at Greenberg & Greenberg. In order to solidify both our commitment and personal relationship with our clients, Jamie actually met with them in-person several times.
With Jamie's legal guidance, the couple was relieved and feeling blessed to see the adoption process finally start making sense and progress. It is actually quite a fun circumstance that they were officially able to welcome their infant son into their home for the first time towards the end of December. In the words of the couple, "What a perfect Christmas present!"
Would you like to know more about the adoption process in New York? Ready to start or grow your family through adoption? Let our adoption attorneys know how we can help by requesting a consultation today.