The Importance of Having a Certificate of Citizenship
July 5, 2017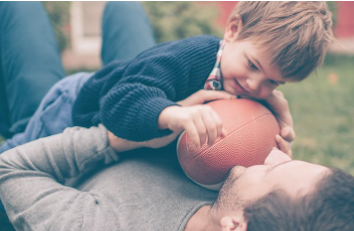 In May, a man born in South Korea, adopted into an American family living in the United States, and then deported back to South Korea, took his own life in what officials are calling a tragic yet avoidable case. Phillip Clay grew up in an orphanage in Seoul before he was adopted to the United States at the age of 9. Though Immigration and Customs Enforcement, also known as ICE, believed he entered the U.S. lawfully, Clay was sent back to South Korea due to his criminal past which included theft, robbery, and drug related charges.
Prior to his death, Clay suffered a sort of identity crisis as he was raised as an American yet rejected back into a country he was entirely out of place in. He couldn't speak Korean and thus was forced to be homeless for months at a time, bounding between shelters and mental institutions as he tried to find a sense of peace in what was a foreign country. He later suffered from alcoholism and substance abuse as he eventually served two years in jail for assault. Unable to hold down a job, effectively communicate with others, or truly feel at home, Clay ended his life.
Unfortunately, thousands of international adoptees find themselves in a similar kind of limbo as they are raised in American families but never receive U.S. citizenship. These children are unable to earn naturalized citizenship if their parents don't apply for their citizenship, meaning they are susceptible to being deported back to an entirely foreign and unfamiliar country. International adoptees face unique risks and challenges as they are raised on American land yet don't have the proper claim to American citizenship.
According to an NBC news article, The Adoptee Rights Campaign is dedicated to helping amend situations such as this one. Emily Kessel hopes this tragic situation will bring light to a very common situation, as she firmly believes this could have been avoided. Many people are angered by this occurrence and hope a law to prevent adoptees from being deported will prevent future misfortunes such as this. Adoptee advocates are currently fighting for changes to the Child Citizenship Act law, which automatically grants U.S. citizenship to minor children adopted by American parents, yet excludes adoptees who were already adults at the time of the law's passing in 2001.
Contact Our New York Adoption Attorneys Today
If you are in need of a New York adoption attorney who can help you attain a certificate of citizenship regarding your adoptive child, don't hesitate to call us at Greenberg & Greenberg. We firmly believe in the importance of protecting your child at all costs, and we know that as a caring and proactive parent, so do you. As an adoptive parent to a child from a foreign country, you have a unique set of responsibilities regarding that child's future in the United States. Don't hesitate to do all you can for your child's wellbeing by making sure he or she is protected in the event of any possible uprooting or relocation in his or her adult life.
Schedule an initial consultation with our office today by calling.