International Aunt or Uncle Adoptions & Inherent Complications
July 19, 2016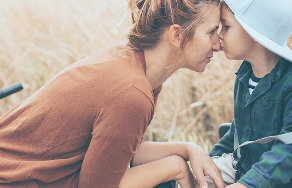 In 1993, the Hague Convention on the Protection of Children and Co-operation in Respect of Intercountry Adoption, more commonly called just the Hague Convention, set international rules and mandates regarding intercountry adoption of children. With immigration and emigration being a centralized topic of focus in the news recently, the Hague Convention's laws have never been more relevant to people looking to adopt their relatives who live across borders. Specifically, American aunts and uncles of nieces and nephews who live overseas are running headfirst into tremendous legal difficulties.
No Hague Convention, Likely No Adoption
To say things frankly, an aunt or an uncle looking to adopt a niece or nephew who does not live in a Hague Convention country probably will not be able to do it. There is so much international concern over immigrants, red tape, and stacks of paperwork that the international adoption is unlikely to succeed. Not only must the adopter work with an adoption law firm in their own state but they must also work with a similar legal professional in the home country of the child; regular communications to non-Hague Convention countries is notoriously unpredictable. If the adoption is approved, it could be years later until it is finalized, when the child is a teenager or adult, giving them the option to refuse adoption anyway.
Hague Convention Countries Still Face Legal Hurdles
In an "ideal situation," aunts and uncles looking to adopt their international nieces and nephews will get to deal with a Hague Convention country. While this means that the child's country recognizes the advantages of a permanent home in the United States, it does not guarantee the adoption will succeed.
Three circumstances must be met before international adoption can be considered:
Child must be deemed eligible for adoption by the child's country of origin; requirements may vary from child to child.

Official adoption agency in child's country of origin must have made a reasonable attempt to locate a foster home in that same country.

No suitable foster home in the child's country of origin could be located.
As with non-Hague Convention countries, the legalities of international uncle and aunt adoptions in Hague Convention countries can put a considerable delay on the entire process. Nieces and nephews may feel frustrated as they await the final word from their government's adoption agency, or wonder if another, better option could have been available. In many intercountry adoption cases, the fastest, most amicable solution is to continue searching for a foster home in the child's country of origin.
At Greenberg & Greenberg, our New York adoption attorneys have handled more than 6,000 adoption cases, many of which dealing with international adoptions. We have seen firsthand the troubles adoption agencies across borders and the Hague Convention laws can cause for uncles and aunts wishing to adopt their nieces and nephews. If you would like to know more about this procedure, or want to retain our legal services, contact us today.
If you would like to learn more about your international adoption matter, contact Greenberg & Greenberg today.