Need an Attorney in New York to Help You Adopt?
April 5, 2013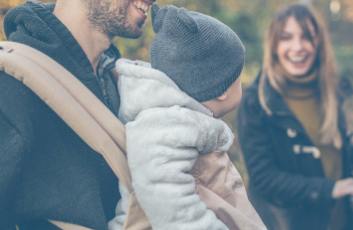 If you are looking to open your heart and your home to a child in need, there are many children out there that are in search of a loving and stable home. There is no set standard of what an adoptive family should like, if you already have children, have other adoptive children or have no children at all, there is no requirement on that. Here at Greenberg & Greenberg, we have assisted parents from all walks of life and we have spent the last 39 years making the world a better place, one adoption at a time. With more than four decades of experience, our firm has already assisted more than 6,000 families in various types of adoption cases. We have a personal adoption story of our own and we understand the joy that it can bring. To learn more about how to adopt in the state of New York, speak with a New York adoption attorney at our firm today.
The Adoption Process
The full legal adoption process can be a long one. Six months may pass before the child is placed in your home and it could take another 3 months to a year before the adoption is actually finalized in court. The main steps of the adoption process are as follows:
Choose an adoption agency and attend an orientation session

Fill out and submit an adoption application. (This must also include all medical history, criminal history, and a domestic violence/child abuse background check.)

Go through the home study process. This is when the adoption agency actually comes to your home and meets with you in order to approve the home study portion.

Go to an agency-sponsored training session

With the help of a caseworker, you start finding the specific child you wish to adopt

You go and personally visit the child

Once the child is placed in your home you go through a supervision period where the caseworker checks in on how things are going

Be sure that you fulfill all the necessary steps so you are able to receive adoption subsidies and medical subsidies

Work alongside your adoption attorney to have the adoption petition finalized in court
Types of Adoption
Whether you are looking for legal counsel for a domestic adoption or an international adoption, our adoption attorneys stand ready to take on your case. The various types of adoption that we handle here at the firm include:
Birthparent adoption (putting your child up for adoption)

Unplanned pregnancy adoptions

Non-Hague adoptions
Let Us Be a Part of Your Adoption Journey
Our firm is committed to helping families adopt the children they love. We have been uniting families in New York and New Jersey for nearly 40 years and we truly are a family-based adoption law firm. Our case history speaks volumes about the personal and sincere service that we provide because we truly care for our clients. We have ample experience with the adoption process and we have a personal adoption story of our own. Let us help you navigate through this process and makes your adoption dreams a reality. We have the knowledge to assist you every step of the way with both domestic and international adoptions, as well as same-sex or stepparent adoption. Our legal team can help you make informed choices as your family takes this big step. Call us now to speak with a New York adoption lawyer from our firm today!