Why Hire an Adoption Attorney
---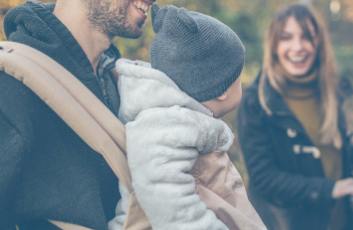 Are you considering adoption? This selfless act can bring more joy than you know. The adoption process however, can seem daunting and overwhelming at times, without the help of an experienced adoption attorney to guide you through it. Adoption is a specialized area of law which takes a licensed professional to navigate, which is why you will want to hire someone who has that specialized area of focus and expertise. Your need of an adoption lawyer will depend on your individual needs, but it is always wise to obtain an attorney who is equipped to handle your case along with any unforeseen circumstances.
The adoptions laws can vary based on the state in which you live and there are many different types of adoptions that each requires you to meet certain criteria. Depending on the type of adoption you pursue and whether or not you are looking into an open adoption or closed adoption, your attorney will play a different role. With international adoptions involving a child with a different ethnicity, your adoption attorney will play a large roll- the same goes if you are adoption a child with special needs. Your attorney can act as a mediator in these situations and it some cases you may even be reimbursed for certain legal representation expenses.
What to Look for In an Attorney
An adoption attorney within your state will be familiar with the laws and statutes and will be knowledgeable of all the aspects within the process. When choosing an adoption attorney it is important that you look at their qualifications and ask just how many adoption cases they have handled and what types of adoption they are familiar with. You can also ask the attorney how much of their practice they devote solely to adoption cases, if that is their main practice area then they may be more competent in adoptions than a general practice lawyer. If you would like to dig deeper, you can ask for references from some of their past clients to get an idea of the level of service that they provide. You can always ask other adoptive parents if they have any recommendations in this area.
Helping Families Come Together for 39 Years
Here at Greenberg & Greenberg, our firm handles adoptions cases almost exclusively. Over our four decades of experience, we have been able to assist more than 6,000 different families with a multitude of adoption issues. As a husband and wife team, we also have a personal adoption story of our, as we adoption our son James from Columbia back in 1973. We are highly knowledgeable in the field of adoption and we have personal connections to adoption that other attorneys have not experienced. Our firm handles all types of adoption including stepparent adoption, re-adoption, domestic adoption, international adoption, relative adoption and same-sex couple adoption. We also assist birthmothers and individuals facing unplanned pregnancies who wish to put their child up for adoption.
Our firm is truly family oriented and now 40 years after our own adoption journey, we continue to unite families throughout New York and New Jersey. Our mission is to make the world a better place one adoption at a time. When we walk you through the adoption process, we will be sure to respond quickly to all calls and emails and to keep you informed on the status of your case. Your case will receive our undivided loyalty and you can be confident in knowing that we treat every client with courtesy and professionalism. Our clients can rest easy knowing that their business is kept completely private and confidential. We have the experience and the legal background necessary to foresee any future potential problems and we can formulate proactive solutions to every issue we encounter.
With our experienced legal guidance, you will be able to expedite the adoption process and utilize our connections that we have within the industry. Our legal team can also advise you on which adoption agencies to contact and then we will stand by your side as your counselors and legal advocates. We are familiar with the methods of each adoption process and we have ample experience helping others with similar cases as yours. Adoption law is complex and the extensive paperwork can seem daunting. With a licensed attorney however, the process can run smoothly and you can receive trustworthy legal advice which can help avoid any unnecessary delays or additional costs.
Being 100% client driven, we are committed to making your adoption dream come true. If you are looking to hire a New York adoption attorney, then contact us at Greenberg & Greenberg today!